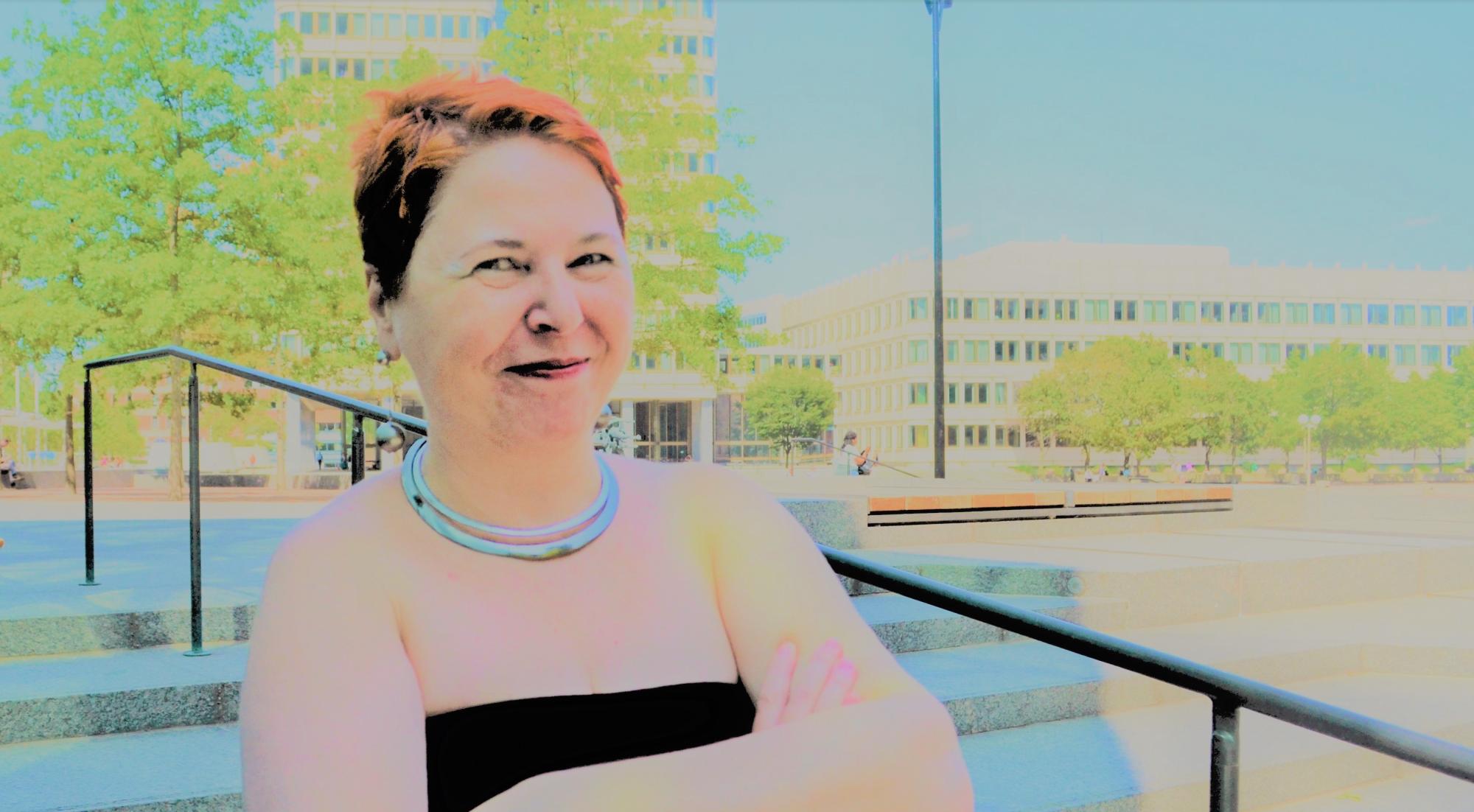 Trained as an architect, I am a scholar with a Ph.D. degree and my scholarly endeavor is based on problem-centered research in architecture. More specifically, I am a scholar in postwar architecture history and the subjects of my current academic study are politics of gender, multiculturalism, diversity and inclusion in my expertise field. In this respect, I conducted my advanced academic research project at the Massachusetts Institute of Technology, History, Theory and Criticism of Architecture Program for two years (1) after my

Ph.D.

degree in Architecture at Istanbul Technical University. My scholarly project brings into focus a critical insight into the politics of gender in institutional policies, academia, the profession, education, history and history-writing, and examines cross-cultural relations and transnational (design) practice in postwar architecture. Following my productive research process at MIT, I am currently developing the manuscript for my book, and conducting my new research project to "unfold" hidden and silent voices of underrepresented communities in multicultural context of (the US) architecture (history) that is supported by participation of MIT, Harvard, Yale, Princeton, etc.
Based on my advanced academic and archival research during my studies at the MIT, HTC Program, I presented my scholarly project and findings at the MIT-HTC Program, the International Women in Architecture Symposium at Virginia Tech., the MIT-Women's and Gender Studies Program Intellectual Forum Series, the Women's Studies Speaker Series organized by Center for the Study of Women and Society at the CUNY-Graduate Center, Harvard University for a talk series organized by New England Turkish Student Association, the 71st Society of Architectural Historians (SAH) - Annual International Conference where I was awarded by a SAH Fellowship. In addition, I was a panelist at "A Convergence at the Confluence of Power, Identity and Design" organized by the Women in Design Group at the Harvard University, Graduate School of Design, and at "A Square and Half - The Colors, A Tribute by Ivaana Muse" at the MIT Museum. In my expertise field, I am an author and a contributor of two international publication projects on women architects (forthcoming 2021).
In order to stimulate critical awareness of gender and women in architecture (in its profession, practice, education, history and historiography), and to give an impetus for new collections in those fields, I created and developed the collection, "Women in Modern and Contemporary Territories of Turkish Architecture" at MIT. Conducted for Archnet, online source of MIT and named one of the top 20 architecture websites by the Global Grid in 2016 (2), this is the first project on documenting the leading figures of the first and the second generations of Turkish women architects as a digital collection, open to international scholars and based on my scholarly research, literature review and texts. In addition, I am a certificate holder by Consortium for Graduate Studies, Gender, Culture, Women & Sexuality (GCWS) at MIT.
As a special Turkish fellow, I began my Ph.D. dissertation research at the Harvard University, Aga Khan History of Art and Architecture, Ph.D. Program in 2006, conducted it for 10 months, and continued this advanced academic research at the Columbia University,

Graduate

School of Planning and Preservation, Ph.D. Program as a research scholar (2008-2009). Based on my dissertation research at Harvard and Columbia universities, I completed the first Ph.D. dissertation on the practice history of Tekeli-Sisa Architecture Partnership (1954, Istanbul-present) and obtained my Ph.D. degree in Architecture at Istanbul Technical University in 2011. My secondary academic fields are sociology, theory and the modern history of the

architecture

profession, modernization of architectural design practice, relationship between the design architect and the client, and their historical thresholds in

postwar

Turkey.
Meral Ekincioglu, Ph.D. / architect . scholar
With my editorial and architectural background on modern Turkey along with my scholarly perspective, I also conducted an extensive project on "Arkitekt", the leading professional architectural journal published in modern Turkey (1931-1981) for Avery Index to Architectural Periodicals at Columbia University while conducting my Ph.D. dissertation research at that academic institution in 2008-2009. Entering 50 years of architectural data (1931-1981) from modern and contemporary

Turkish

architecture, editors, architectural historians, critics, practitioners, etc., my contribution to Avery Index to

Architectural

Periodical was to support scholarly research on alternative modern and contemporary architectural examples in relation to my native country and its unique architectural culture in between East and West.


..


In order to bring into focus the creative potential of diversity and multicultural perspective as related to immigrant architects and underrepresented communities in the U.S. architecture, I conducted two short documentary films relevant to my expertise field and a short architectural film in 2016 and 2017. Those film projects aim to indicate the lack of undocumented backgrounds of women and gender in the U.S. architecture education, and practice. Produced by the Turkish-American TV (producer Hurriyet Aydin Ok, Ph.D.), those films are based on my scholarly, architectural and archival research studies, texts, editorial reviews and were aired in the U.S. in 2016 and in 2017.*


.


I received my Bachelor and Master degrees in Architecture from Istanbul Technical University. Following my education, I maintained productive dialogs and collaboration with Turkish academia by promoting critical discussion platforms to re-evaluate existing curriculums and the academic agenda. In relation to my master thesis (1996), I took the first step with Prof. Dr. Safak Ural at the Department of Philosophy at Istanbul University to organize "Architecture and Philosophy I", national symposium which offered a rich academic platform to discuss the influence of philosophy on architecture through the extensive participation of philosophers, professors and practitioners in Turkish architecture. Bringing together professors, scholars, critics in Turkish architecture and in the field of philosophy, I served as its organizing committee member and delivered my published presentation (2001). Considering its success and positive feedbacks, this academic event turned into a national symposium series organized under various philosophy-architecture themes. Prior to Istanbul Technical University, I pursued my education at the Erenkoy Girls High School founded in Istanbul in 1911 and one of the oldest surviving girls' high schools in modern Turkey. Leman Cevat Tomsu and Munevver Belen Gozeler, two "first" women architects of the country (1929) were among inspiring graduates of my high school.


.




I

taught advanced architectural design studio and various courses related to the history, theory and discourse of 20th century modern and contemporary architecture and its practice at the Yeditepe University, Department of Architecture in Istanbul. Established in 1996, Yeditepe University is one of the well-known foundation universities in the Republic of Turkey. All courses by the Department of Architecture are offered in English and the university is a signatory to Student Exchange Protocols with over 30 universities in the United

States.




.




In

the end of the 1990s, I began to work as the architectural journalist and the editor in Istanbul. As the architectural journalist, the foreign affairs representative and co-founding managing editor at several architectural journals of Turkey (Tasarim in 1996; Arredamento Mimarlik in 1999-2001; PORTFOLYO in 2002-2005), I established nurturing and communicative dialog with academia, professionals and design practitioners in Turkish and world/global architecture. Having numerous published articles, interviews, translations, my 19 editorial monographs are available at leading academic libraries in the U.S., such as at the Avery Architectural and Fine Arts Library of Columbia University, the Frances Loeb Library of the Harvard University Graduate School of Design and the Rotch Library of Massachusetts Institute of Technology, Architecture & Planning. As the general publishing coordinator and architectural journalist, I always put my readers' learning needs at the forefront of my investigative journalism through my highly informed research and writings. In addition, as a professional practitioner in architecture, I worked for various architectural offices and firms in Istanbul in the 1990s. In 1996, my graduation project was nominated as the award candidate at the Fifth National Architecture Awards organized by the Chamber of Architects of Turkey, and I partipated in the Fifth National Architecture Awards

Exhibition

with this project.
I am member of "SpaceArchitecture.org" (2020-present), the Middle East Studies Association (MESA) of North America (2020-present; 2017-2018); Association for Middle East Women's Studies (AMEWS) (2020-present); Society of American Archivist (2019-2020); the Society of Architectural Historians (SAH) (2018-2019; 2014-2015), Northeast Modern Language Association (2020-present); Friend of Boston Society of Architects (2015-present); World Architecture Community (honorary member) (2018-present); Harvard Neighbors (2006-present); the MIT's Women League (2014-present) and the MIT Women Chorale (2006-2007).
In

addition to my scholarly studies and projects in architecture, my another mission is to support creative artistic, cultural events and inclusive approach in architecture, academia and society in various ways: I volunteered for the organization of KidsBuild! held at Boston Society of Architects space (2019), the 25th Harvard Arts First Festival (2017), the Common Boston Festival by Boston Society of Architects Foundation (2017), was a singer at the MIT's Women Chorale (2006-2007), organized two piano recitals by Gulsin Onay (a world renowned Turkish woman virtuoso in Western classical music and the soloist of the Presidential Symphony in Ankara) at MIT and Harvard University (in collaboration with the MIT-Turkish Student Association and the Harvard-College-Turkish Student Association in 2015), have been playing my acoustic guitar (Fender) and singing to support local artists in Cambridge-Boston, and for elders in collaboration with an organization in Boston, and took a part of Mayor Marty Walsh's campaing to support his agenda on equity and inclusion for the social and cultural progress of Boston.
.


As a contributor of SAHARA, a digital image archive developed by the Society of Architectural Historians in collaboration with Artstor and funded by the Andrew W. Mellon Foundation, architectural photography is my deep-interest. In addition, I am interested in space architecture, and a fanatic appreciator of some electro/acoustic guitarists and bass players (in jazz, jazz-rock/fusion and progressive rock,

like

Stanley Clarke, Marcus Miller, Eberhard Weber, Dave Holland, Mike Stern, Kurt Rosenwinkel, John McLaughlin and Robert Fripp), and singing with my acoustic guitar (lead vocal in alternative and folk rock as the rhythm guitar) is one of the deepest ways for me to connect with my inner-self and establish a creative dialog with people.


.


For any inquiries, please contact me directly.


.


Thank you for reading my page;


.



Meral Ekincioglu, Ph.D.
meral@meralekincioglu.com

(1) My advanced academic research project at the MIT, HTC Program examines the postwar history of Turkish women architects with my specific research problem and is also the first scholarly and advanced study on the early women architects from the Princeton University, School of Architecture (Class of 1970 and 1971). I met those women architects in person, Professor Robert Geddes, the first dean of the Princeton University, School of Architecture and discussed my findings. As those women architects expressed, there is no scholarly study on their career hi/story, and Professor Robert Geddes, the pioneering professor at the SoA to admit early women architecture students told that he does not know any research study on the early women architects from the Princeton University, SoA. (The sound record of my conversation with him is in my personal archive). Following this, I visited Beverly Willis, the founder of Beverly Willis Architecture Foundation (2016) and shared my findings on those women architects. As she expressed, she does not know any research or publication on early women architects from the Princeton University, SoA. When I contacted Professor Mary McLeod, a feminist architecture historian at Columbia University, GSAPP, all architecture historians at the Princeton University, School of Architecture, Monica Ponce de Leon, the woman dean of the Princeton University, School of Architecture, President of Princeton University by e-mail and asked for their scholarly, architectural views or any comments / contributions to my advanced academic research on the early women architects from that school (2015-2016), none of them shared scholarly or architectural research, publication, comments or contributions to this research subject. In addition, I could not reach a study on this subject at the library of the Princeton University, School of Architecture. (2014-2016). In the final of my advanced academic research at the MIT-HTC, I shared my detailed research file to the Head of Program and Rafael Reif, the MIT President, My all presentations as a speaker and an invited speaker (2016-2018) are based on my advanced academic research project at the MIT, HTC Program (2014-2016). The academic sponsor of my advanced academic research project is the MIT, HTC

Program

and "all rights reserved".
(2) Istanbul Technical University was established in the 1770s, and its Faculty of Architecture is the first school in the world that obtained recognition from the National Architecture Accreditation Board (NAAB) outside the US in 2008, see, https://arch.itu.edu.tr/eng2/?page_id=25454,

last

accessed on 7.14.2020.

(3) Although The Midwest Archives Conference was cancelled due to COVID-19, we have been pursuing our productive collaboration.
.
(4) For MIT-Archnet Award, see: https://akpia.mit.edu/blog/archnet-named-one-top-20-architecture-sites-2016, accessed on 1.5.2019
.
* These short documentary and architectural films were produced by Turkish American TV under the direction of Dr. Hurriyet Aydin Ok. In 2007, Turkish American TV Television received the Community Service Award from the Turkish-American Association of Washington, DC (ATA-DC) and was also awarded by the Community Access Magic (CAM) Awards in the International Category from Prince George's County Community TV (PGCTV)in 2007 and 2008. The most recently, TATV received "Excellence in Media" Award at the 32. Annual National Turkish American Convention organized by the Assembly of Turkish American Association (ATAA), the Federation of Turkish American Associations (FTAA) and Turkish American Cultural Centers (TACC) in 2012.